Project
Expert Drupal Development Support for a North American Food Distributor
Drupal CMS
Gordon Food Service has a team of Drupal experts, but also many more tasks than they have time to address. We work closely with these specialists to fill in exactly where needed.
Design
For projects requiring custom user interface designs, we work within the established brand standards to produce interesting, usable front-end experiences.
Multilingual Support
As an international company, Gordon Food Service requires much of its content to be available in multiple languages. We architect solutions to allow for efficient management and presentation of this content.
Rapid Development Group has been the go-to partner for the Drupal endeavors of family-owned food distributor Gordon Food Service.
Gordon Food Service employs a team of web developers who have created their own workflow, development practices, and hardware stack. To be an effective partner, it was critical that we were flexible in adapting our own development procedure to fit their model. We have established a great working relationship with Gordon Food Service that allows us to work in harmony with their team and enterprise systems, whether it's crafting multiple customer and internal facing applications in Drupal 7 or porting modules to Drupal 8.
Our involvement with projects has varied from consulting on best practices to full site builds.
GFS Connect Community
We built most of the functionality and front-end for this customer portal application which included Solr search, a custom authentication module, and a content personalization engine all in English and French. The performance of this application was a particular challenge in that all traffic was authenticated and was unique to the visitor. We sped up the front-end of the application using aggressive caching in memcached and APC. Today, over 3,000 pieces of personalized content are available to Gordon Food Service customers.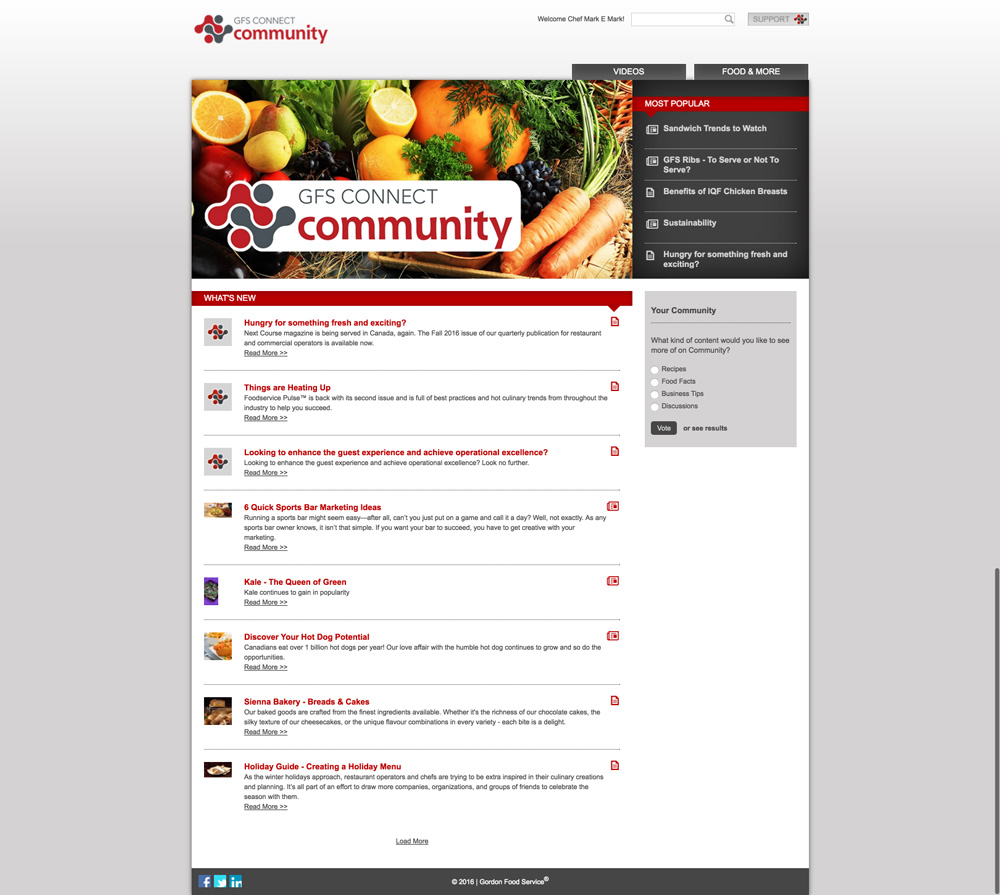 GFS.com and GFS.ca
As part of launching a new corporate brand, Gordon Food Service rolled out new corporate websites for both their US and Canadian arms. We assisted with coding the blog functionality, panels and blocks, translation capabilities, and front-end styling in addition to working through a Drupal 6 to Drupal 7 content migration. We worked with several remote partners and Gordon Food Service to make this project a success in record time. We currently provide ongoing support for bugs and new feature requests as needed.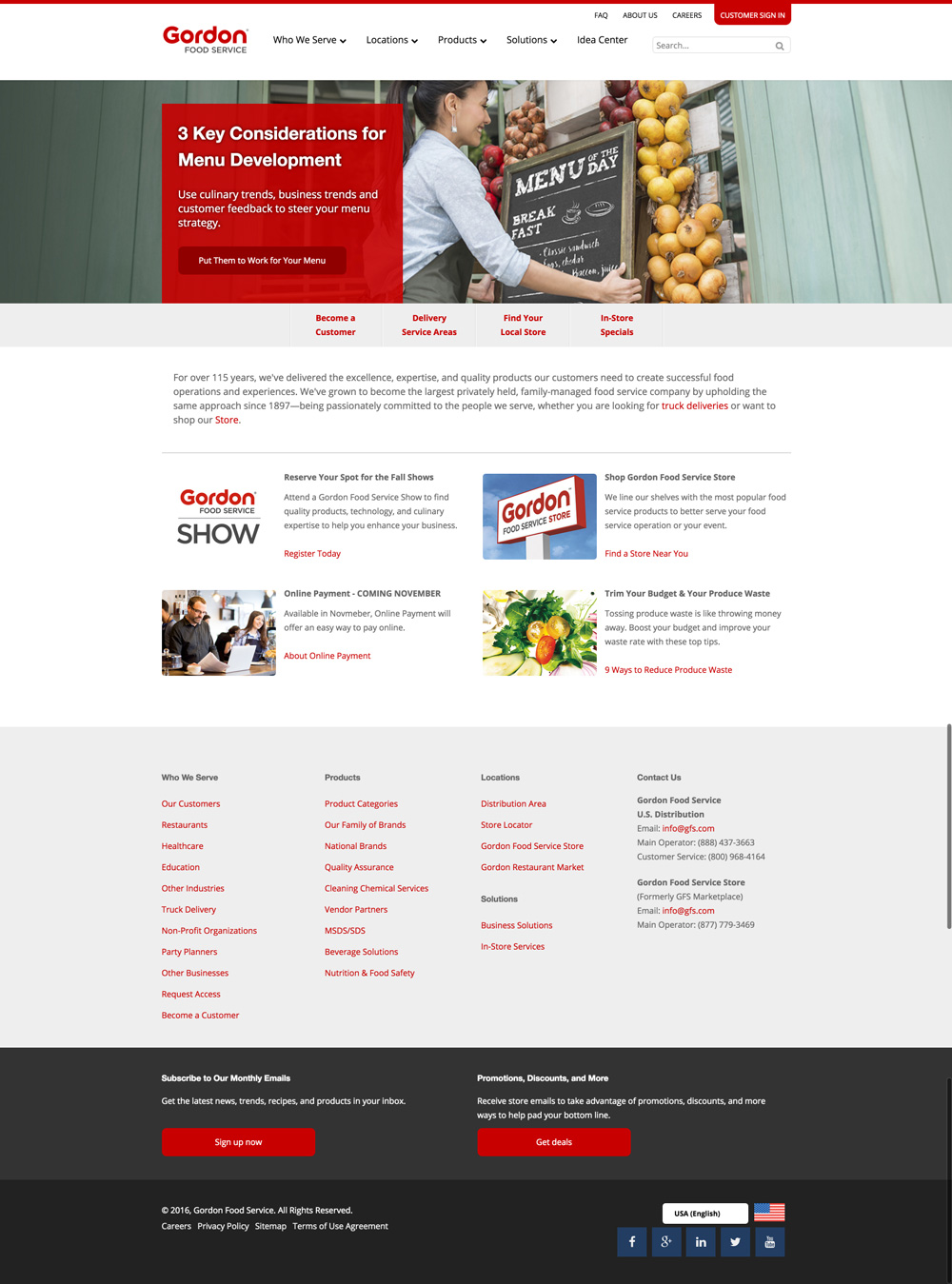 Gordon Food Service Annual Trends Report and Corporate Capabilities
We worked with the marketing team to create a web-based presentation tool that could be utilized by the entire organization. The site allows users to browse pre-populated slide decks and create their own presentations with custom content and media. Custom content is stored in a user's dashboard for future presentations, while the marketing team has the ability to cascade updates to all pre-populated decks with a few clicks.
Content Asset Management
As GFS embarks on the large project of transitioning from Drupal 7 to Drupal 8 across their many properties, we are there to support them. We provided the code to port a critical SAML authentication module to Drupal 8.
We'd love to chat

about your next web or application project!