Project
Streamlined Photography Studio Management for Your iPhone
iOS
Native Objective-C development allowed us to optimize the app's behavior using standard interface elements already familiar to our users.
Design
A clean, modern interface remains appealing to users while getting out of the way of work that needs to get done.
Front End Development
A promotional website was designed and developed in order to educate potential users on the product and how to download it.
A photographer must manage many different steps and phases for each photo session they book, from client communication to photo editing.
As a photographer books multiple sessions, these tasks overlap each other and it becomes difficult to manage what needs to be done on a given day.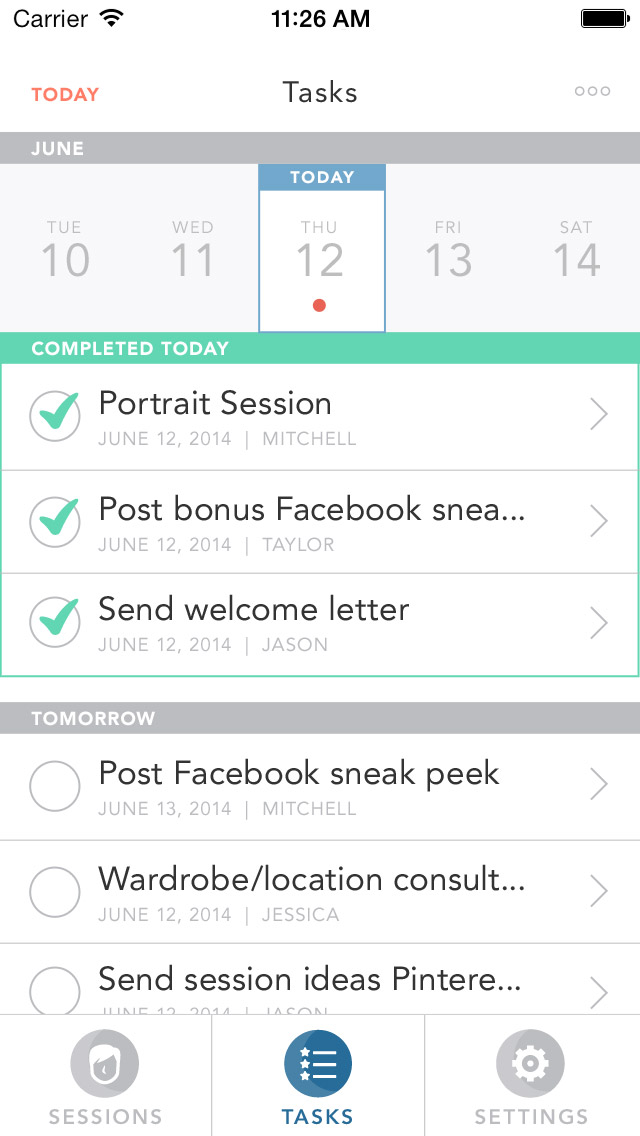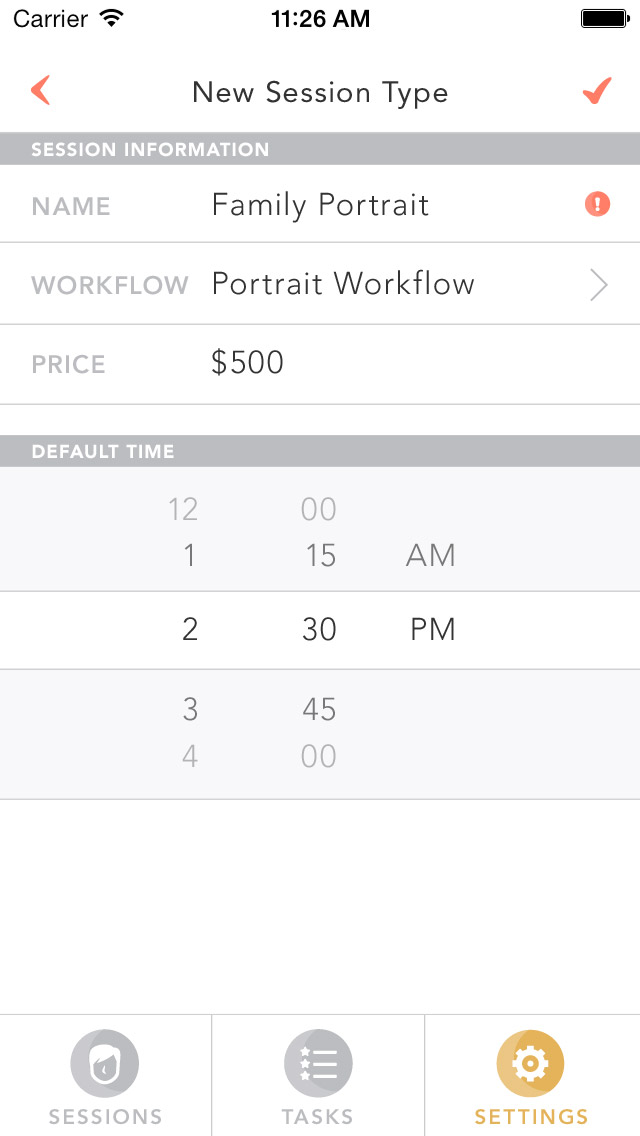 Our Solution
Rapid Development Group created an easy-to-use iOS app to manage the tasks for each session and when these tasks should be accomplished. It allows the photographer to easily distinguish what needs to be done on a given day, regardless of what sessions are in the pipeline. The interface is simple, straightforward, and unobtrusive, providing the user with just the right amount of guidance to keep them productive. Now photographers can take on more clients without adding chaos to their schedule.
We'd love to chat

about your next web or application project!