About
We're RDG.
It's nice to meet you.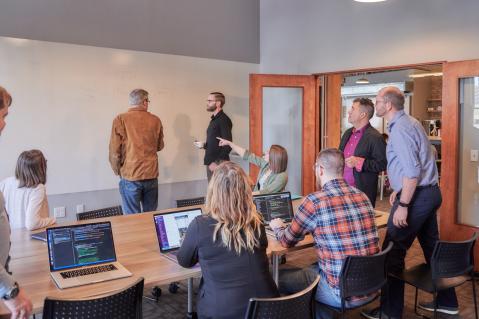 Get to Know Us
When you contact RDG, you'll work face to face with the people working on your project—not a manager or middleman. So shoot us an email, give us a call, we'd love to learn about you and your upcoming project.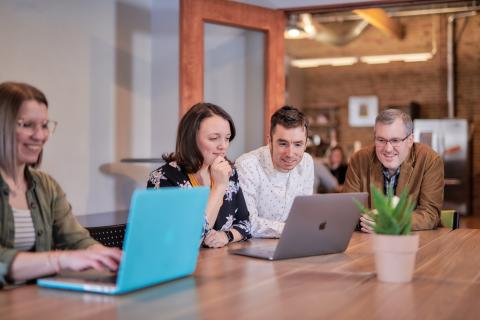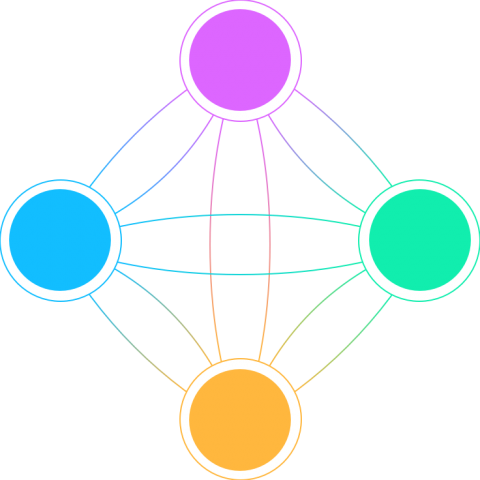 How We Work
One of the best ways to ensure that your project moves from concept to completion is to have the right development team. That's why we make sure the team members assigned to your project have the combined skills needed to execute on your vision and launch your finished product.
And, of course, there is one more key member of the project team—you. You'll be able to participate in regular calls and working sessions with your developers at RDG to ensure that your best ideas are expressed in the finished product.
Our Space
We work at The Factory — a coworking space in downtown Grand Rapids. Here, we are surrounded by other individuals and small companies within the design and development space. This gives us the ability to collaborate with and learn from a diverse group of people, meaning our skills stay sharp.
The Factory
77 Monroe Center St NW Suite 600
Grand Rapids, MI 49503