Drupal
We like Drupal.
It's kind of our thing.
We have been developing with Drupal since 2002 — almost since the start of the Drupal open-source project. In fact, we've contributed code and core concepts to Drupal that have shaped it into the powerful tool it is today. This depth of experience makes RDG a great choice for Drupal-powered projects of all shapes and sizes.
Why Drupal?
Drupal leverages the latest advances in web technologies to completely reinvent the content management experience. It's faster, designed for mobile from the ground up, and handles multi-lingual content like a champ. And because its architecture has been completely modernized, creating custom functionality in Drupal has never been easier.
What can we build with Drupal?
Drupal's framework approach to content management makes it suitable for building a wide range of applications — from basic marketing websites to full-featured web applications and complex business systems. Among the dozens of projects we've built using Drupal are:
eCommerce Websites
Sales Automation Web Applications
Flexible Marketing Landing Pages
Dynamic Content Mobile Applications
University and Institutional Websites with Distributed Editorial Workflows
Content Hubs to Consolidate Web Properties Across Multiple Platforms
Learning Management Systems
Calculation and Estimation Applications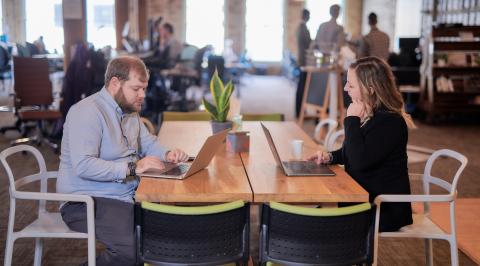 Drupal Community Involvement
We enjoy being active members of the Drupal community, and you'll see us involved in Drupal-centric organizations in the area. Here are a few events that we frequent:
In need of a Drupal expert?
We love helping build, maintain, and improve Drupal applications, and we'd love to help you with yours!