Home
Custom-tailored web and mobile development
Big enough to do it right.
Small enough to care.
See how we do it
Building your complex website or mobile app can seem like a daunting challenge
Fortunately, we've walked this road many times, and we know the way. Our developers have many years experience listening to clients and solving complex business challenges with the latest tech. Chances are good that if you can dream it, we can build it.
Our Expertise
Our team of experts has the experience and skill to guide your project from discovery to deployment.
Discover
Successful projects start with careful listening and clarifying questions to define goals and requirements.
Design
We design and develop apps with the user in mind. We ensure they are accessible, useable, and useful.
Develop
Your vision comes to life with a carefully crafted solution that performs well, delivers results, and anticipates the future.
Deploy
Once your new app is ready for the world, we make sure it stays secure and available to your users.
West Michigan Drupal Experts
Rapid Development Group has built a reputation as one of the leading Drupal development shops in the Midwest. Our team is skilled at building custom Drupal modules and themes, integrating third-party services with Drupal, and migrating content from other sources to Drupal.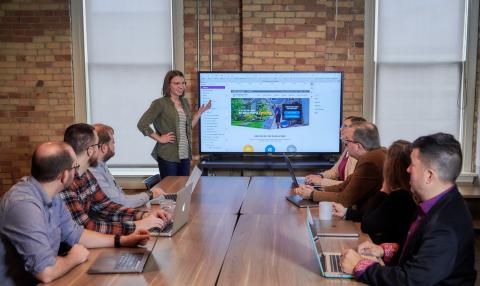 Our Work
Every project has unique challenges. We love finding effective solutions.