Development
Every instrument working in harmony.
Why Full-Stack?
A website or web application is like a symphony. Each section of the orchestra works in concert to produce a whole greater than the sum of its parts. These sections could be recorded independently, in different studios, and combined later to create a finished work. But by listening to one another and reacting in real time, an orchestra produces real music.
Full-stack development means that the same group who designs the interface also implements it. The same people who set up the database also lay out the business rules. This process minimizes surprises—the last thing a technology project needs.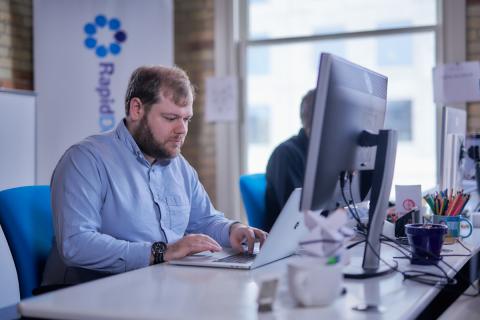 A Cross-Disciplinary Team of Experts
Rapid Development Group is a full team of developers, each with specialties that overlap. Our team includes graphic designers skilled at implementations of designs, front-end developers who understand architectural back-end requirements, and database experts with a background in operations and deployment. These specialties dovetail seamlessly, protecting against costly gaps in planning.
Ready to build a great site from the ground up?